Featured Webinar
Cracking the Code on Lower Back Pain
September 28, 10:00 am
Presented by: Dr. Kevin Rindal of Vimocity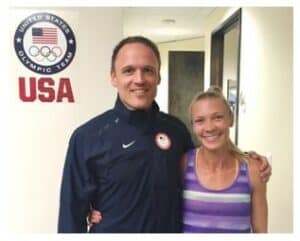 Lower back pain can affect us all. In fact, the U.S. Bureau of Labor and Statistics states 1 in 5 on-the-job injuries involves the lower back. Dr. Kevin Rindal will present innovative strategies for preventing lower back injuries before they occur while concurrently building a more resilient workforce. Dr. Rindal, co-founder of Vimocity, has worked with the U.S. Olympic Swim Team, treated patients in his clinic, and taught classes to more than 20,000 industrial and office-based workers in multiple industries. Please join us for Cracking the Code on Lower Back Pain to learn important strategies for keeping workers safe and productive.
Vimocity was originally founded as a side project by husband-and-wife duo, Kevin and Dana Rindal. At the time, they were looking for a way to provide local utility employees with the same proven injury prevention principles that Dr. Rindal had developed in his work with the US Olympic Team. After the initial launch in the back of Kevin and Dana's sports medicine clinic, our team grew and spent the next several years focused on creating a solution that could be scaled across any organization while making a powerful impact in any individuals life.  
View all our available training: https://www.ernwest.com/training/
Download our 2021 "Focus on Safety" Webinar Calendar.